PSYC 2530: Introduction to Cognitive Psychology
Fall 2022, Welcome!
Matthew J. C. Crump
Last compiled 08/24/22
Roadmap
1 What is this course about?
What is Cognition?
Questions
Methods
Findings
Explanations
Applications
Implications
Roadmap
1 What is this course about?
Course Resources
Blackboard
Course Website
Textbook
Blackboard
We will use blackboard for:
Course Announcements

Make sure your email is up to date

Weekly learning modules, quizzes, assignments, and assessments
Links to material on course website
Asking questions (use discussion forum)
Course Website
We will also use an external course website:
https://www.crumplab.com/cognition/
Most current Syllabus
Links to textbook
Weekly learning modules
Slide decks
Other resources as needed
Course Textbook
https://www.crumplab.com/cognition/textbook/
The textbook is:
A free open-educational resource
Web-book, available as pdf and epub
Still in progress.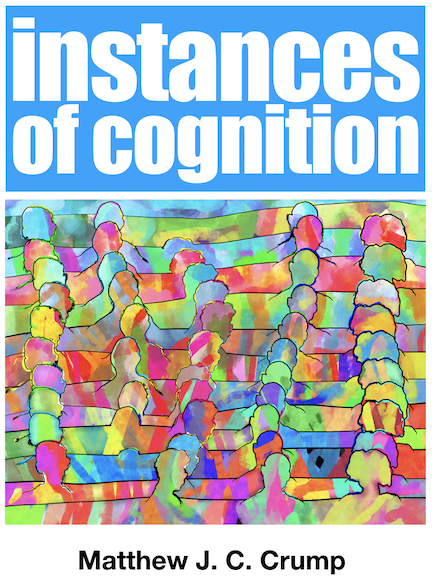 Other resources
Throughout the semester additional reading material may be assigned.
Any additional material will be made available for free through blackboard or the course website
Roadmap
1 What is this course about?
Course Syllabus
The most current version of the syllabus is located on the course website.
Basic overview
15 weeks in the semester
12 Learning module weeks
3 assessments (including final)
Assessments and grading
There are 12 learning modules, and three exams. The grading rubric is below:
| | | |
| --- | --- | --- |
| 12 Weekly Modules | 5+ | up to 75 |
| Assessment 1 | 5 | 5 |
| Assessment 2 | 10 | 10 |
| Final Assessment | 10 | 10 |
| | | 100 |
Weekly learning modules
Posted weekly (or earlier) on Blackboard and Course Website
Include readings, quizzes/assignments, supplementary lectures
Complete the work within the week (submit by suggested due date)
Lots of assignment choice (see next slide)
Assignment choice
modules have multiple possible assignments, (e.g., quiz and/or writing assignment).

you choose which assignments to complete.

Complete as many as you want, max 75 points toward final grade

If you miss an assignment that is OK, you can do an extra one in a future module
Assessments
There are three major assessments, worth, 5, 10, and 10 points each.

Assessments are conducted in-person during regular class time

Assessments are self-reflective and used to collaboratively set and achieve goals for engaging with the course material.
Grading/Ungrading
Except for the optional weekly quizzes, all assignments and major assessments are self-assessed.

Students submit their assignment and recommend their own grades/points for the assignment

Upon submission of the final assessment, students give a recommendation for their final course grade
Academic Integrity
It is your responsibility to understand the CUNY academic integrity policy and conduct your behavior according to a high standard of academic integrity.
Roadmap
1 What is this course about?
Questions
Use the discussion board on Blackboard to ask general questions about the course
Next Steps
Finish the getting started module by taking the quiz on blackboard and completing the writing assignment.
Then, you can begin the first official learning module:
L1: What is cognition?