Instances of Cognition
Questions, Methods, Findings, Explanations, Applications, and Implications
An introduction to cognitive psychology and open educational resource
Welcome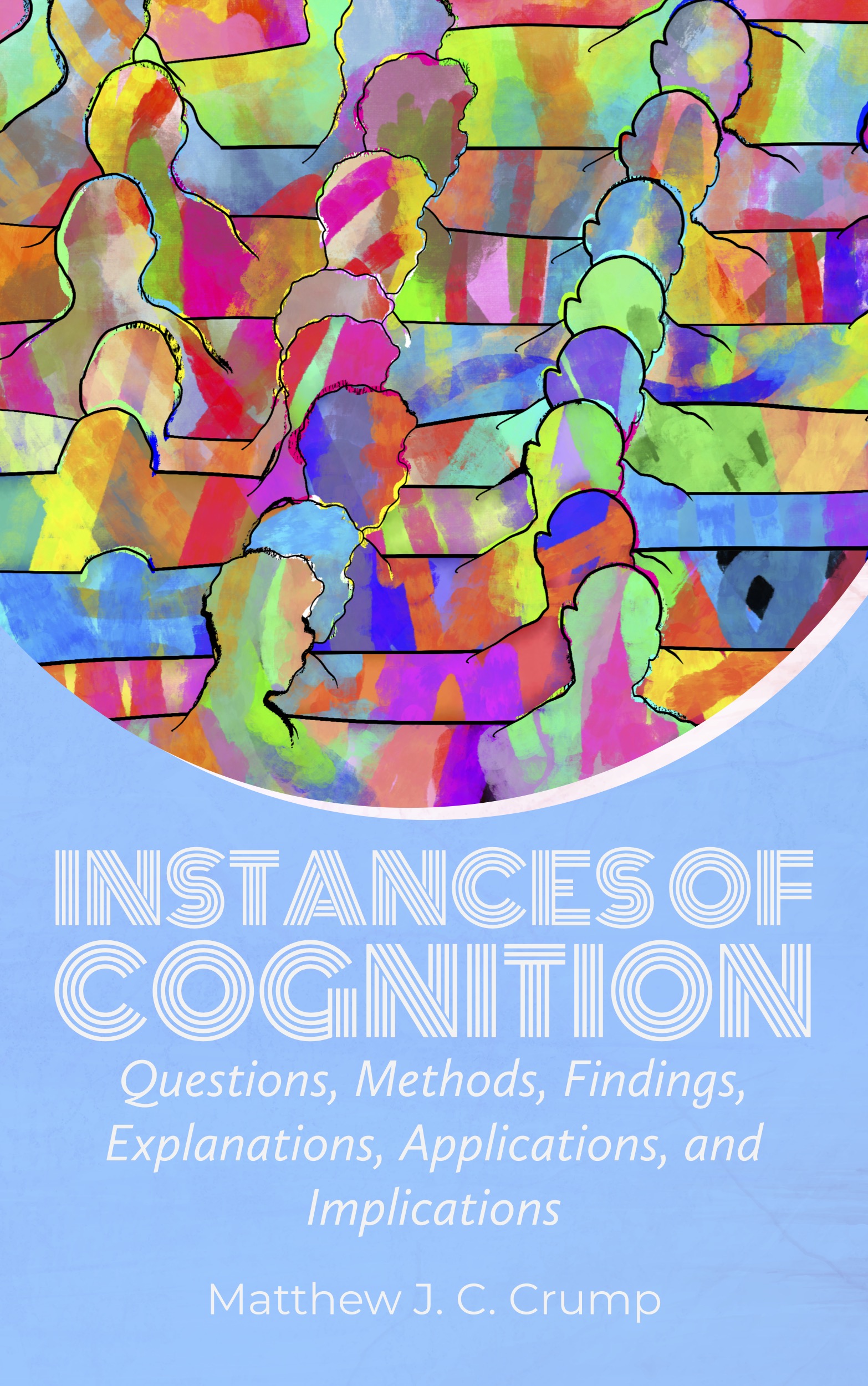 This is a free, open-educational textbook and set of course materials for an introductory undergraduate course in cognition. The materials are not yet complete, and I am continuing to develop them across the Fall 2021 and Spring 2022 semesters. All of the materials are CC BY-SA 4.0 creative-commons licensed and free for others to use, copy, remix, re-use.
The suite is developed using open-source software (R, RStudio, Bookdown). The source code for this project is available at https://github.com/CrumpLab/cognition.
The suite includes:
This textbook: https://www.crumplab.com/cognition/textbook
A course website: https://www.crumplab.com/cognition/
Web-based slide decks for a one semester long course (see course website)
An exam test bank (email mcrump@brooklyn.cuny.edu)
The above material is in various stages of development, and should be complete by 2022.
We have plans to continually revise, improve, and add to this suite. In particular, a major stretch goal for the textbook is to embed lab activities in the form of web-based experiment demonstrations, and data-analysis demonstrations. Another goal is to develop tutorials showing others how to copy, use, and/or collaborate on content development.
Citation
BibTeX citation:
@book{j.c.crump2021,
  author = {Matthew J. C. Crump},
  title = {Instances of {Cognition:} {Questions,} {Methods,} {Findings,}
    {Explanations,} {Applications,} and {Implications}},
  date = {2021-09-01},
  url = {https://crumplab.com/cognition/textbook},
  langid = {en}
}

For attribution, please cite this work as: